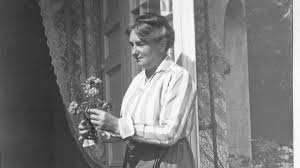 'Personally I would prefer to see no army in Ireland. The very existence of an army means fighting, and if it is not fighting for some aggressive purpose, it will be drawn into some European war, or will be turned on the workers, or something of that sort. My views on the army question might not be acceptable to the whole Congress, but I do think we ought to make up our minds as to what form of army there will be in the future, whether it is to be professional, or such an army as is established in other small countries'. (Louie Bennett, Irish Women Workers Union)
Part of the fascinating debate by the Irish Trade Union Congress and Labour Party in 1922 on whether they should run candidates or not in the Treaty debate. Supporters and opponents of the Treaty called on Labour to wait yet again as in 1918, but the majority of delegates voted to participate and the party won 22 seats.
To access the ITUC&LP Archive for 1901-1925 go to http://centenaries.nationalarchives.ie/centenaries/.