SOS to relatives of doomed ship for information and memorabilia for commemorative centenary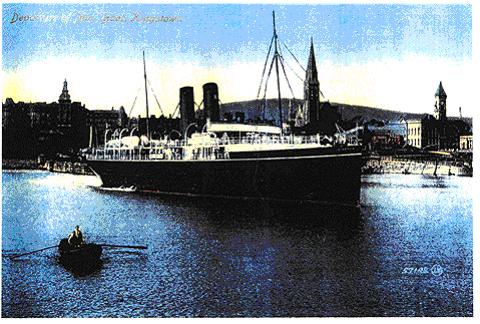 Organisers of the centenary events to mark the sinking of the Dún Laoghaire to Holyhead Mail Boat, RMS LEINSTER, on October 10th, 1918, have appealed for descendants of those who were aboard the ship to make contact with them with a view to receiving personal  invitations to the coming events.  The organisers are also appealing to anyone who has artefacts from the ship to loan them to the organisers for a major exhibition to mark the centenary.
The Mail Boat was sunk just a month before the end of World War 1, after it had departed Dún Laoghaire, resulting in the  the loss of over 500 lives, making it the worst recorded disaster on the Irish Sea.
All interested are requested to write to the Centenary Committee c/o 3 Eblana Avenue, Dún Laoghaire, County Dublin.